To read the full case study, download the attached document.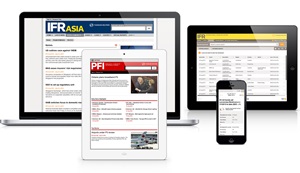 thomson reuters responsive
Capital Markets Insight Publications (CMI), part of the Financial and Risk group within the Thomson Reuters organisation, chose Abacus' Webvision content management system to drive both its print and digital titles in 2004. More than a decade later, Webvision continues to play a key role in providing a single production system for CMI's subscription-based publications for the worldwide investment banking community, regardless of whether content is viewed in print, online or, increasingly, on mobile devices.
In 2015, Abacus was commissioned to move the Webvision sites to a responsive model which automatically adapts the display of the content – including news stories, asset class wraps, features, league tables and archive search – to whichever device is accessing the content, be it desktop PC, tablet or smartphone.
As Abacus has grown, their product release and project management capability has also expanded and we have seen the benefits of this in our ongoing relationship with the company. The developments which have been undertaken and in which we continue to invest, ensure that Webvision remains a key part of our publishing operation, and that it continues to suit our needs."
Charlotte Sims, Proposition Manager, Capital Markets Insight
To read the full case study, download the attached document.