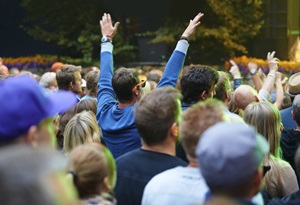 Standing out from the crowd
But it also opened up a host of opportunities for savvy publishers to better engage audiences and meet their specific needs with compelling content. One of the most significant changes is the opportunity to appeal to the 'micro niche' audience.
Before the world went online, publishers had to deliver a print product that appealed to the broadest relevant audience to guarantee sales. Even though they were able to identify sub-segments within that audience, print and distribution costs meant they were still unable to develop tailored products catering to the precise needs of the few. As such, most publications were to some extent a compromise.
Digital technology has eliminated these barriers. By collecting and analysing audience data, publishers can easily identify niche subgroups and develop high value, low volume products, safe in the knowledge that their low-cost base still delivers a healthy revenue stream. What's more, they can deliver these products at the right time to the right device.
Abacus has built its business around meeting the needs of digital audiences large and small. We've also helped many leading publishers better understand and manage their customer base. Read on to discover what we've learnt about maximising the micro niche opportunity.
Finding your niche
The first step is to identify your niches. This sounds simple, but segmenting your audience along the right lines can be challenging, especially if you don't have visibility across datasets.
Ideally, you want to collate all of the relevant data points – subscription data, marketing data, registrant data etc. – into a single database so that you can easily identify trends and group individuals with similar interests. Look beyond web activity too. If you host events for example, why not integrate attendance statistics into the database and take a broader view of your audience's behaviour? Even better, gather data on how your niche audience is consuming your content. Knowing which platform they use the most – mobile, tablet, web or print – is just as important as the types of topics they're interested in.
The next step is the tricky part. To accurately divide your audience into niche segments, you'll need to build a clear picture of each audience member and their behaviour. To gain this level of granularity, you'll have to interrogate your data rigorously. For example, if you notice that a group of CEOs have read a number of articles on a specific topic, dig a little deeper before producing a product. Ask yourself: How often are these CEOs visiting your site? What other content are they consuming? Are they bound together by another factor, such as country of origin or geographic region?
Producing the perfect product
Once you've whittled your whole audience down into niche segments, it's time to consider the content that will make up your digital products. As all publications are different we can't tell you exactly what to offer and you know what will appeal to your audience better than we ever will. One tip though – don't be afraid to reuse existing content, as long as it's still relevant. Packaging archive content with fresh material on a similar theme can be an effective way of producing a new product that extracts maximum value from both assets.
We suggest that you don't spend too long tweaking and perfecting your products before launch. It's impossible to know precisely what your audience wants until you have offered them something, so launch products early and improve them based on audience feedback. To do this effectively, you'll need the capability to capture and analyse all audience data. A flexible CMS is also crucial, as you may need to make significant changes on the fly. For example, the format and presentation of content may need to be changed or access control and product functionality may need to be adjusted.
Even when both you and your audience are happy with your product, it's crucial that you continue to gather data on how it performs and feed it back into the product development process. Not only does this make the product development process more cost-effective, it enables you to be fleet of foot. The window of opportunity can be brief in the world of digital, so having this cycle in place enables you to keep pace with any changes in the tastes of your niche audience and will serve as an early warning sign before products reach the end of their lifespan.
It's likely that you already have a lot of the data required to identify your micro niche audiences and their needs. But if you'd like to learn more about how to unlock the potential of this data, get in touch with us.